Vegetarian Lake District 20012/13 edition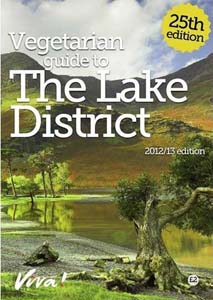 By Katrina Gazley of Viva!
You'll be truly spoiled for choice in the beautiful Lake District National Park (Cumbria) in north-west England, with over 50 places to stay and get vegetarian and vegan food. Features 21 cafes and restaurants (13 of them vegetarian), 15 wholefood shops, 24 hotels and guesthouses, five of them 100 per cent vegetarian or vegan. This gorgeous little book is the key to a fantastic holiday. Also contains addresses and phone numbers of top tourist attractions. 30 pages.



Available Online

Only £2.00




Still Not Convinced?